Today's CoolApps selection is SyncBackPro, from 2BrightSparks. This utility is a remarkable tool that allows users to back up and synchronize their data across multiple operating systems. Even cooler, it supports a huge number of popular cloud-based storage platforms. It's a fantastic example of Delphi in action and is a tremendously helpful utility.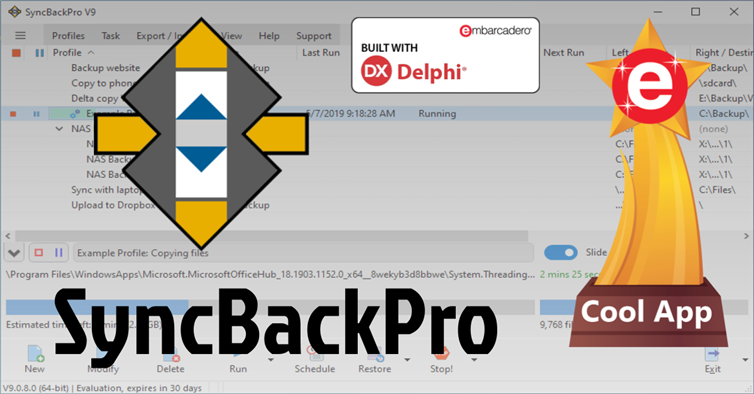 SyncBack was first released in 2003, and it has been developed in Delphi from Day 1. It has evolved as Delphi has, to accommodate new technologies, platforms, and practices into a feature-rich program. SyncBackPro is a tool of choice for corporations, hospitals, universities, and other institutions worldwide because of this track record of development and quality.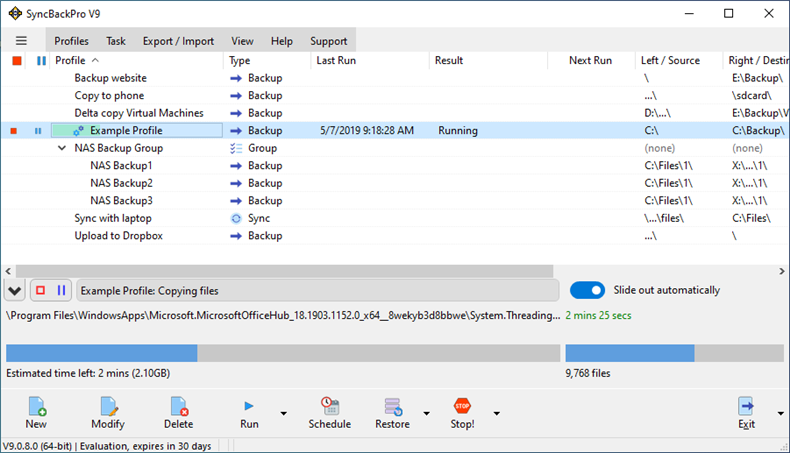 While SyncBackPro is our featured version, 2BrightSparks also offers freeware and mobile editions of their product, all developed in Delphi. Give them a look today and put the power of Delphi to work for your network with SyncBackPro, our latest Embarcadero Cool Apps selection.
Learn more about SyncBackPro here:
Cool Apps Sections are apps developed with our RAD Studio, Delphi, C++Builder, or InterBase. Did you make something cool? Submit a short description of your application with 3-4 screens, and/or a link to a YouTube Video with a demo. If the application is non-visual, feel free to describe more and if you want to include a code snippet or a diagram, anything that highlights the ingenuity of your solution. Please send your submissions to coolapps@embarcadero.com or you use this form to walk you through the process.