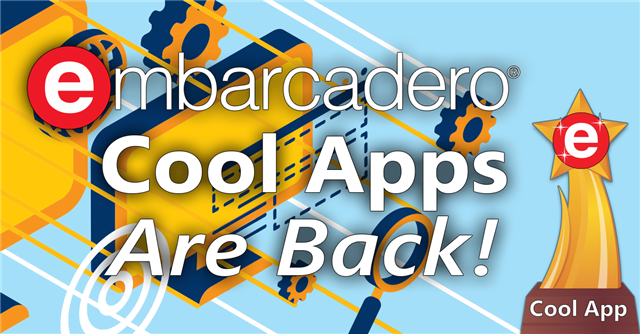 Today's Cool Apps selection is Voice Recorder from Norman Apps. As the name suggests, this is a high-quality voice recorder for Android devices that was developed in Delphi with FireMonkey and has a lot of fantastic features.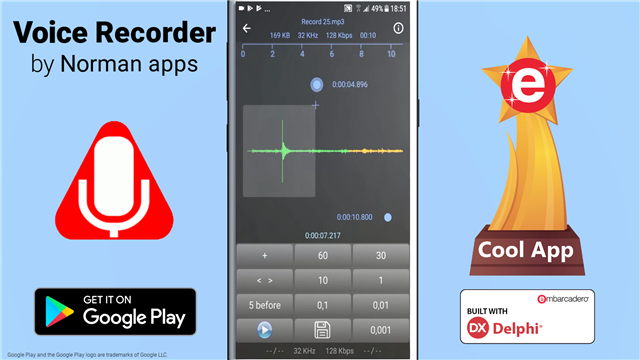 Olivier Hubart, the lead developer, has jam-packed Voice Recorder with cool features like unlimited recording time (memory space permitting, of course), easy-to-navigate menus, a high-performance audio cutting tool, and can support multiple audio formats (.wav, .mp3, and .ogg). It also makes full use of Android's connected app capabilities, allowing you to share your recordings through any connected app on your device.
I have had a lot of fun playing with Voice Recorder, and I'm not the only one. It is available in both free and professional ($2.49) editions, and it currently has a 4.6 rating in the Google Play store with over 100 reviews. It's a worthy addition to your Android device, and we're proud that such a Cool App was created using Delphi. Give it a try today!