RAD Studio 10.4 patch 2 was released yesterday, but installing has some manual steps. Here's how to do it.
10.4 Patch 2 (see Marco's blog post) solves 51 issues, in areas including debugging instability, Delphi code completion, the IDE, the Delphi compiler, C++ Android exception handling, and more. Unlike normal patches, it requires some manual installation steps — installing the patch from GetIt only downloads, it does not install. Here's a visual guide on the full patch #2 installation process.
Installing 10.4 patch 2 took me three and a half minutes (3:38, so eight seconds more, if you're counting!)
Video Guide
community.idera.com/…/Installing-10.4-patch-2.mp4
Step By Step
1. Download the patch through GetIt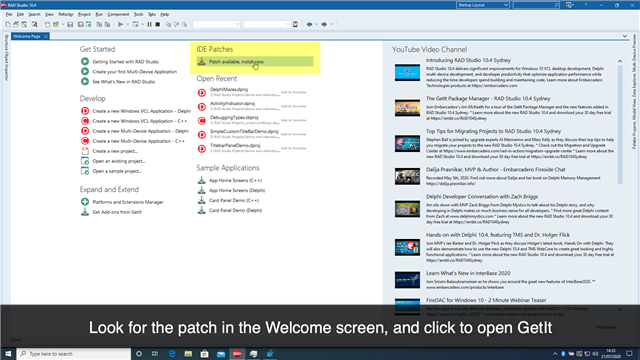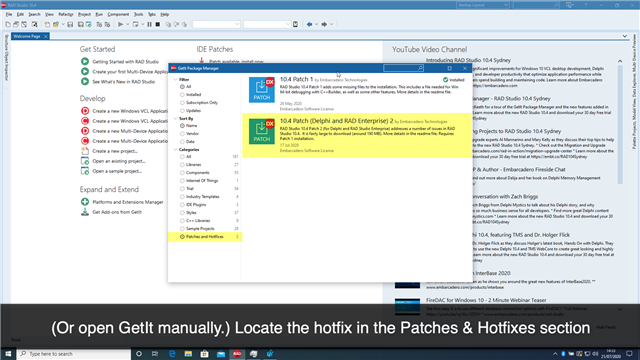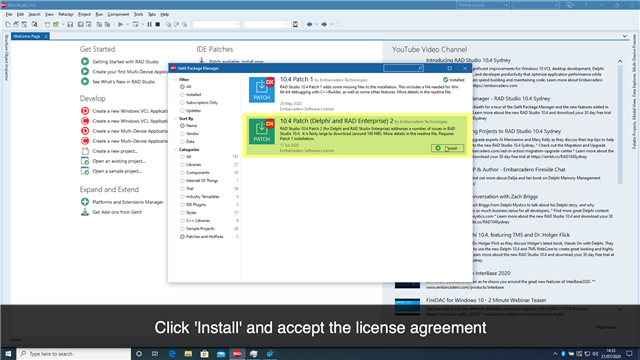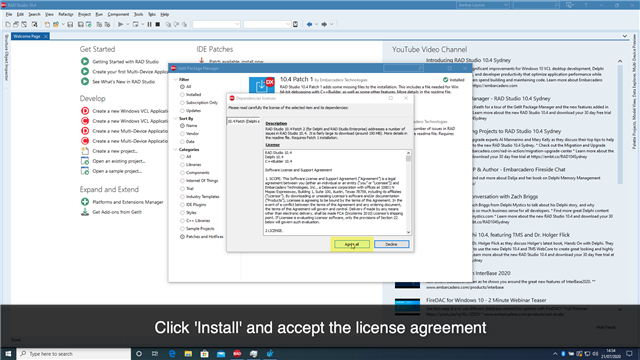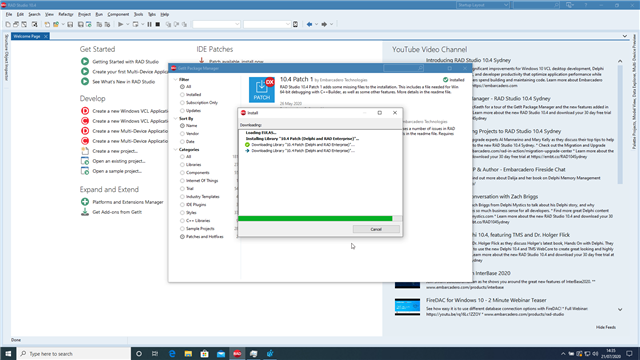 Downloading… this took 1:20 for me but will depend on your internet speed.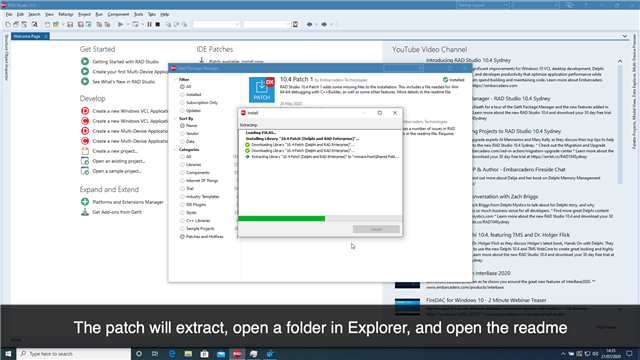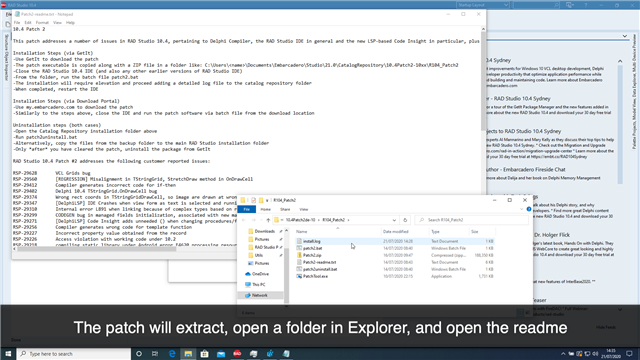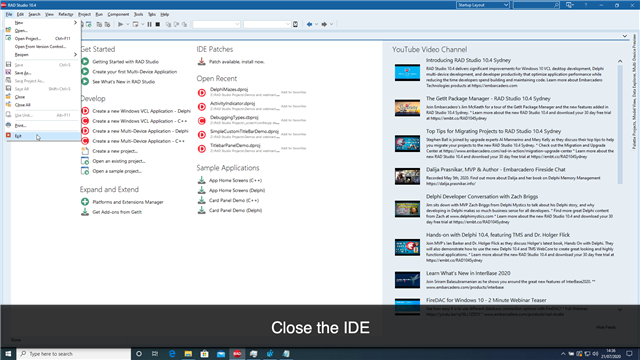 Issues?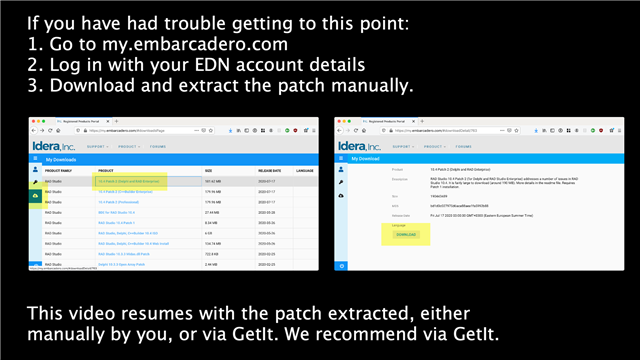 2. Run the patch
I do this from a separate command prompt, because running the batch file from Explorer does not prompt me for UAC and run the installer. Note my paths will be different to yours, because I use a VM (you're likely to have your Documents folder on C:, not on Z: as in these screenshots.)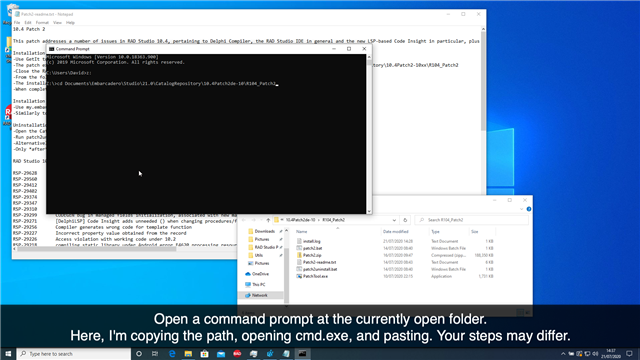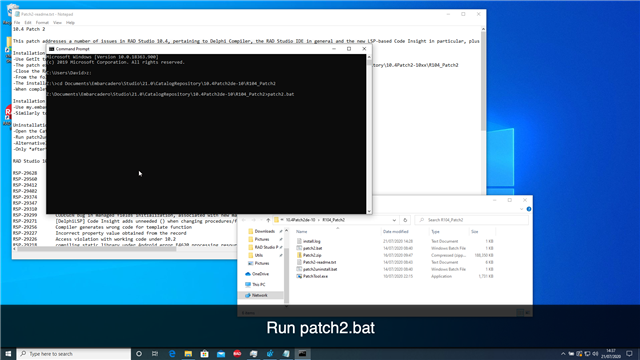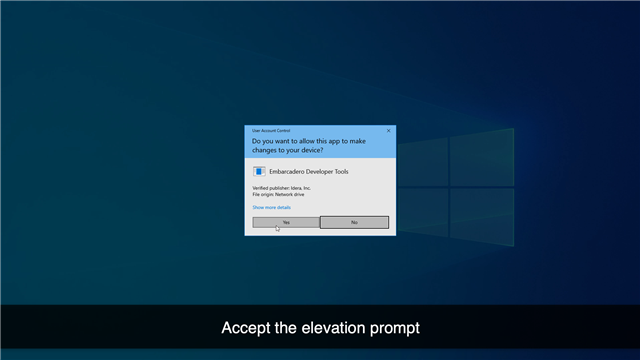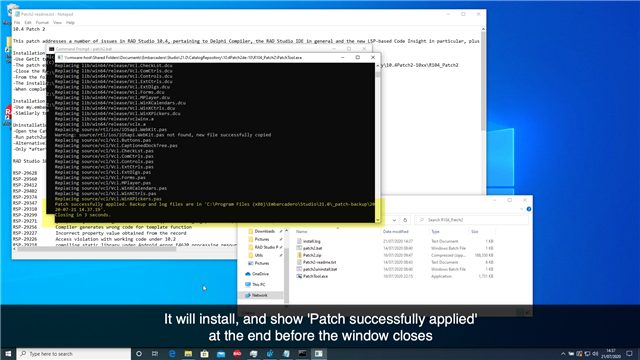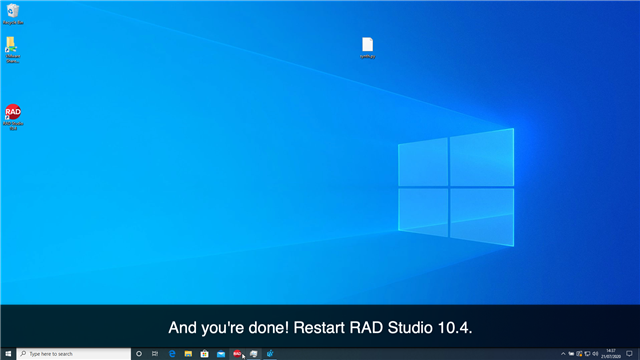 Verification
If you want to verify the patch installed correctly, open your RAD Studio installation \bin folder, and located getit270.bpl. It should have a modified data of July 2020, while most other files are May.