ER/Studio is the complete business-driven data architecture solution that combines data modeling, business process, and application modeling and reporting with cross-organizational team collaboration for data architectures and enterprises of all sizes.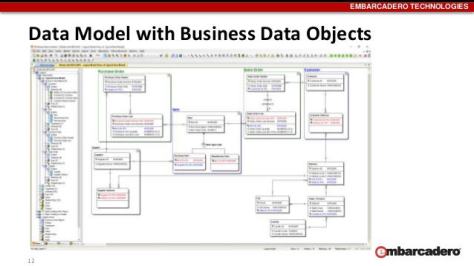 What's New in 2016
Business Data Objects
You can now group your entities/tables in to Business Data Objects. These objects allow you to better describe your business concepts by grouping entities or tables that share a common relationship in to a visible container.
Model/Submodel NSTs
You can now bind Naming Standards Templates to Models and Submodels
Windows 10 Support
You can now install your favorite Data Modeling software on your newest OS.
Teradata Support
We now support Teradata 15.x.
Teradata Enhancements
Period Datatypes.
Temporal Datatypes.
AS VALIDTIME.
AS TRANSACTIONTIME.
Teradata JSON Support.
SQL Azure Support
Microsoft SQL Azure is now fully supported for all operations.