I am pleased to announce the availability of SQL Safe Backup 8.0. Existing users may upgrade to this version through the Idera Customer Portal. New users may download the trial version from the Idera Website. This release includes a number of new features and capabilities:
Object Level Recovery
Sometimes you need to restore just a few objects from a database and not the whole thing.  SQL Safe's Object Level Recovery lets you do just that.  Quickly view, select and restore individual objects from a backup file.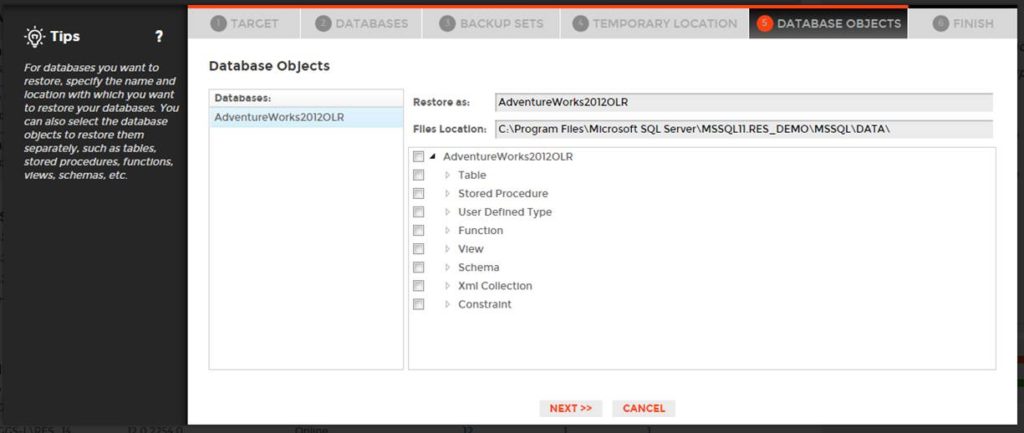 EMC Data Domain Support
Backup and restore databases to and from EMC Data Domain server through the easy to use wizards as well as through automated policies.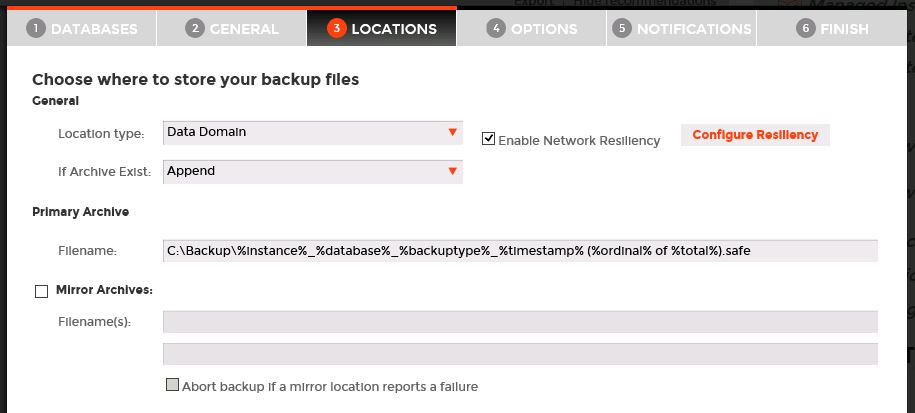 New Web-based User Interface
Easy-to-use web UI accessible from any web browser. See top issues summary in a dashboard view, perform backup and restore operations and view backup policies created from one consolidated view.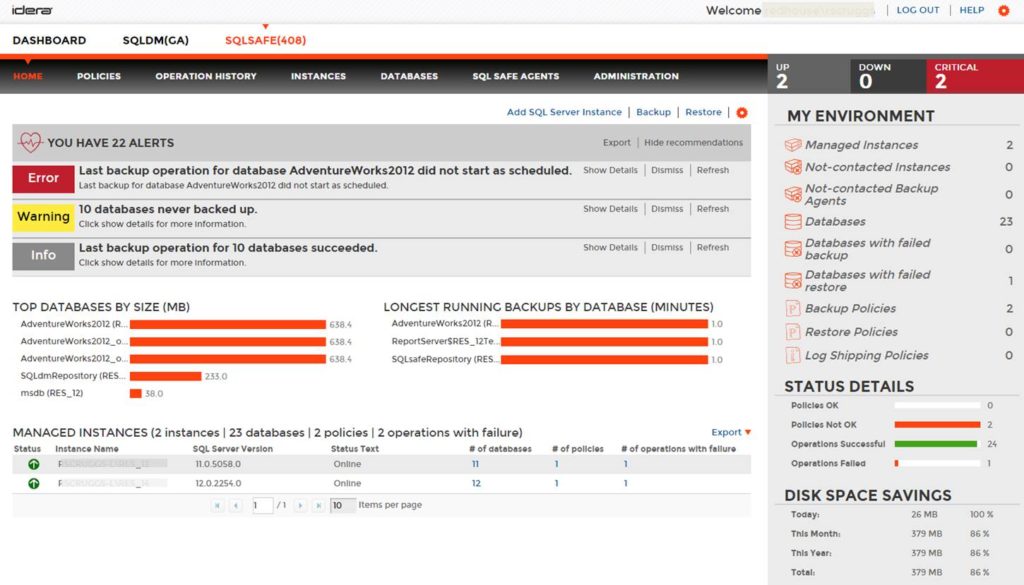 Integration with the Idera Dashboard
The SQL Safe web console is designed to work within the Idera Core Web Framework Dashboard providing an integrated, common console to use across Idera products.
Miscellaneous
A number of bug fixes, small feature requests, and enhancements beyond those listed above have also been included in this release.
Questions or comments? Please let us know in the SQL Safe Forum.