Do. Or do not. There is no try.
IDERA is celebrating Star Wars Day all week long! And to prove it, we are giving away a box of Millennium Falcon Legos, valued at $149.99!
All you have to do is download a FREE trial of one of our top SQL tools, SQL Defrag Manager, to be entered to win.
Download your free trial using this link to be entered into the contest: https://www.idera.com/productssolutions/sqlserver/sqldefragmanager/freetrialsubscriptionform?utm_source=twitter&utm_medium=social&utm_campaign=starwarsday&utm_content=starwarsday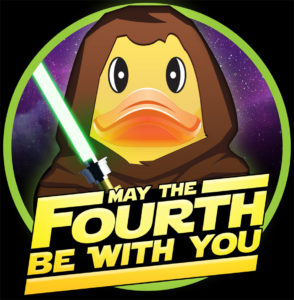 The force is strong with SQL Defrag Manager. Automate identification of index fragmentation "hot spots," schedule index defragmentation jobs, avoid database contention with system resource pre-checks, and more with this top SQL tools! No credit card is required to start and your trial will be fully functional for 14 days.
What are you waiting for? Download a free trial between May 2nd and May 8th to win your own Millennium Falcon!