We are excited to introduce our 2017 IDERA ACEs! This program helps active members of the SQL Server community share knowledge by sponsoring their travel for speaking engagements and networking opportunities to a variety of SQL Server conferences and events.
Members are selected annually and are up-and-coming data professionals who wish to attain Microsoft MVP status. We are looking forward to what this class of ACEs will bring to the community this year – Watch out for these names in upcoming Geek Syncs, Twitter Chats, SQL Saturdays and more!
We asked our 2017 ACEs 3 questions to help introduce them to the community:
1) How long have you been working with SQL?
2) Why are you looking forward to being an IDERA ACE?
3) What's a fun fact about you?
Sebastian Meine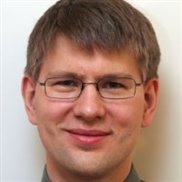 1) I've been working with SQL Server since 2003. The first course on SQL I went through about 15 years before that.
2) Community. Getting to know great people and work together to help others overcome challenges in their SQL Server endeavors.
3) Ask me about how I ended up sledding down a snow covered hill at midnight in bright sunlight.
Maximo Trinidad

1) Since 1999 – SQL Server 7
2) I am looking forward to sharing knowledge and new things with the community.
3) I'm known now as the Sharkman, after the video that hit the Internet. You can view the video here.
Mindy Curnutt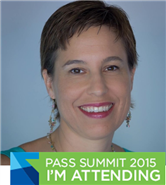 1) Since 1995. 21 years, ouch
2) I love being involved in the SQL Community. I hope to attend more SQL Saturdays this year and look very forward to meeting and mentoring new people through the forums and blog posts.
3) I make handmade soap for a hobby, using the brand name Riley Roo Soap Company. My daughter is Riley, and I'm trying to teach her entrepreneurial skills. I often give my soap away in sessions as prizes: http://www.rrsoap.com
Lance Tidwell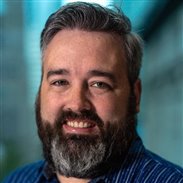 1) I have been working with SQL for the last 10 years.
2) I look forward to the opportunity to give back even more to the great SQL community that has given me so much.
3) During my spare time I volunteer as a off-ice official for the American Hockey League (AHL). Usually working home games of the Texas Stars team in the Austin area.
Rie Irish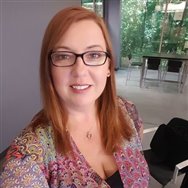 1) I'd tinkered with data analysis using various tools (SAS, SPSS, Access, etc) since I entered graduate school in 1995. I didn't start working with SQL Server until landing a job as a data analyst in 1998. Within a year, I'd moved into a Jr. DBA role and I've been hooked ever since. My first big task was migrating a system from Oracle to SQL Server 200. No one told me that should complicated, so I just dove right in.
2) I'm most looking forward to continuing to speak on both technical & professional development topics at various SQL Saturdays. I'd like to branch out from the Southeast Regional events I've done a few times now. Being an IDERA ACE will make it easier for me to submit to a broader audience. This opens up travel to Boston, Chicago and other places with a wealth of SQL Family.
3) My friends call me Riepedia. It's been that way for years. Groups of friends that have never met each other do it. They say I'm a fountain of useless knowledge. I've discovered that sometimes they ask me outlandish questions, not because they need to know they answer but because they wonder if I know. Things like how quickly the Iceland economy recovered after the most recent recession or what that funny doctor's staff with snakes is called. When I ask why they don't just Google it, their answer is simple. Google will give me 2,000 answers. Rie just gives me one. That's why my blog is riepedia.net, it entertains my friends. And in case you're wondering, it's the caduceus. But you could have just Googled that.
Brandon Preece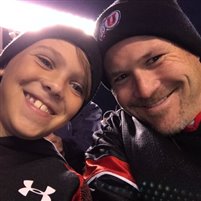 1) I have been working with SQL Server since 1997. I started with SQL Server 6.5 and have used every SQL Server version since then.
2) I love sharing my SQL Server knowledge and networking with others. I am most excited about being an ACE because it gives me more opportunities to meet my #SQLFamily.
3) I love being active. I have been training and racing Triathlons for the last 18 months. I have a goal to do my first Half Ironman distance in 2017.
Robert Bishop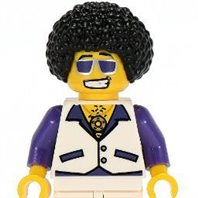 1) I have been working with SQL since SQL 2005
2) Getting more involved and active in the SQL Community is what I look forward to as an IDERA ACE.
3) I own 5 guitars and a mandolin.
Welcome to the IDERA team, everyone!