Are you an IDERA superfan? Do you eagerly await news of the latest product updates and read every whitepaper and blog post? Is your collection of IDERA ducks taking over your desk?
Show your #IDERALove on Twitter this February, and be entered to win IDERA swag!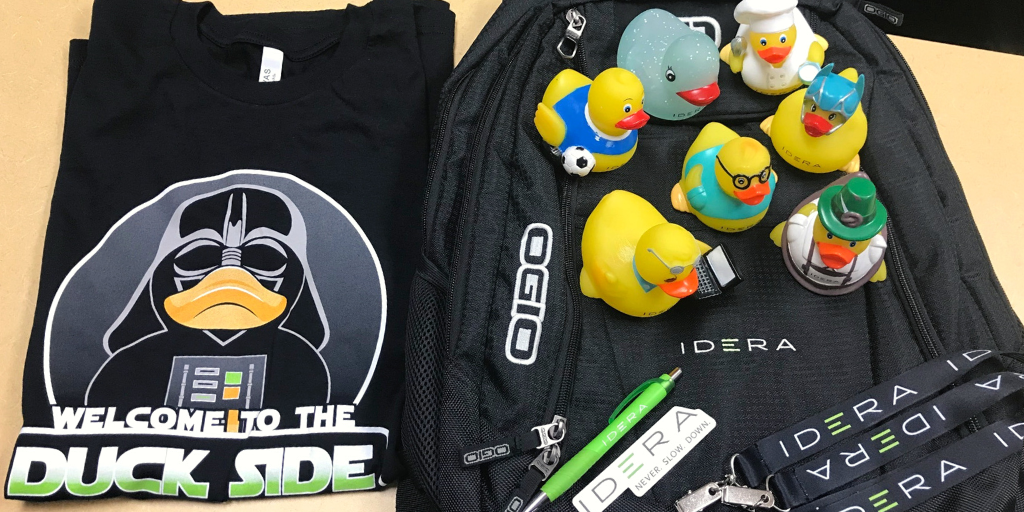 How To Participate:
Retweet any @Idera_Software tweet shared in the month of February to spread the #IDERALove – it's that easy! The more IDERA tweets you share, the more chances you have to win. Our IDERA swag bag will include an IDERA t-shirt, IDERA ducks, an IDERA lanyard, IDERA stickers, and more! This contest runs from February 1, 2020 until February 29, 2020.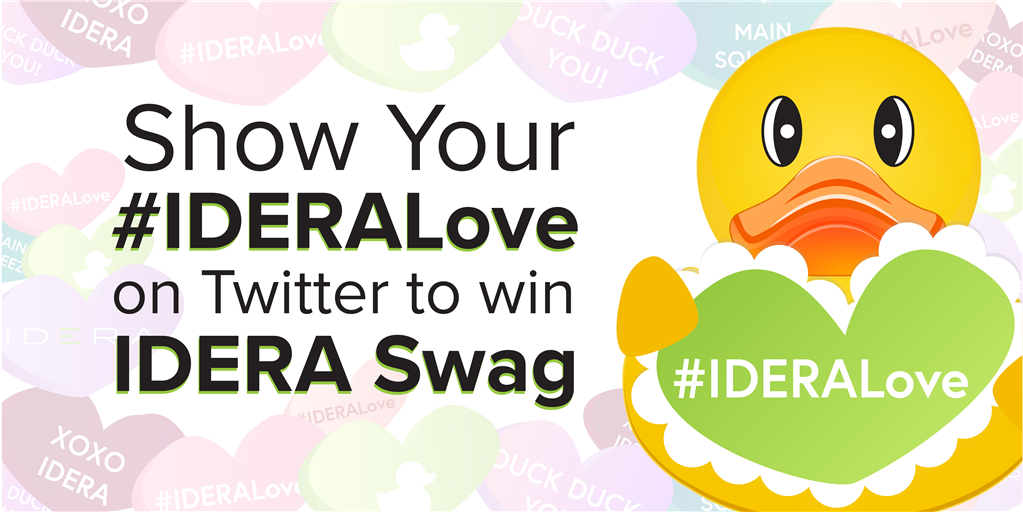 *Everyone who retweets an IDERA tweet in the month of February 2020 will be automatically entered into the giveaway. The winner will be chosen at random. Please be sure you are following @Idera_Software as the winner will be notified through direct message. Creation of multiple accounts or posting the same Tweet repeatedly to increase chances of winning will result in disqualification. Twitter is in no way affiliated with this contest.