We are pleased to announce the general availability of SQL Elements 1.2. Existing users may upgrade to this version through the Idera Customer Portal. New users may download the trial version from the Idera Website. This release includes the following features:
Auto-Refresh
An auto-refresh option feature has been added that enables users to view the latest information on Instances, Health Checks Recommendations, and general  information on all SQL Elements tabs.
Discovery Instances options
When using the option to Discover instances on demand in the Discovered tab, users can now select one or the two of the following methods for discovery:
Discover Instances Browser Service – to discover all available SQL Server instances available within the local network
Discover Instances Odbc –  to get the list of SQL Server instances from the system´s registry data
Miscellaneous 
A number of bug fixes and enhancements beyond those listed above have also been included in this release.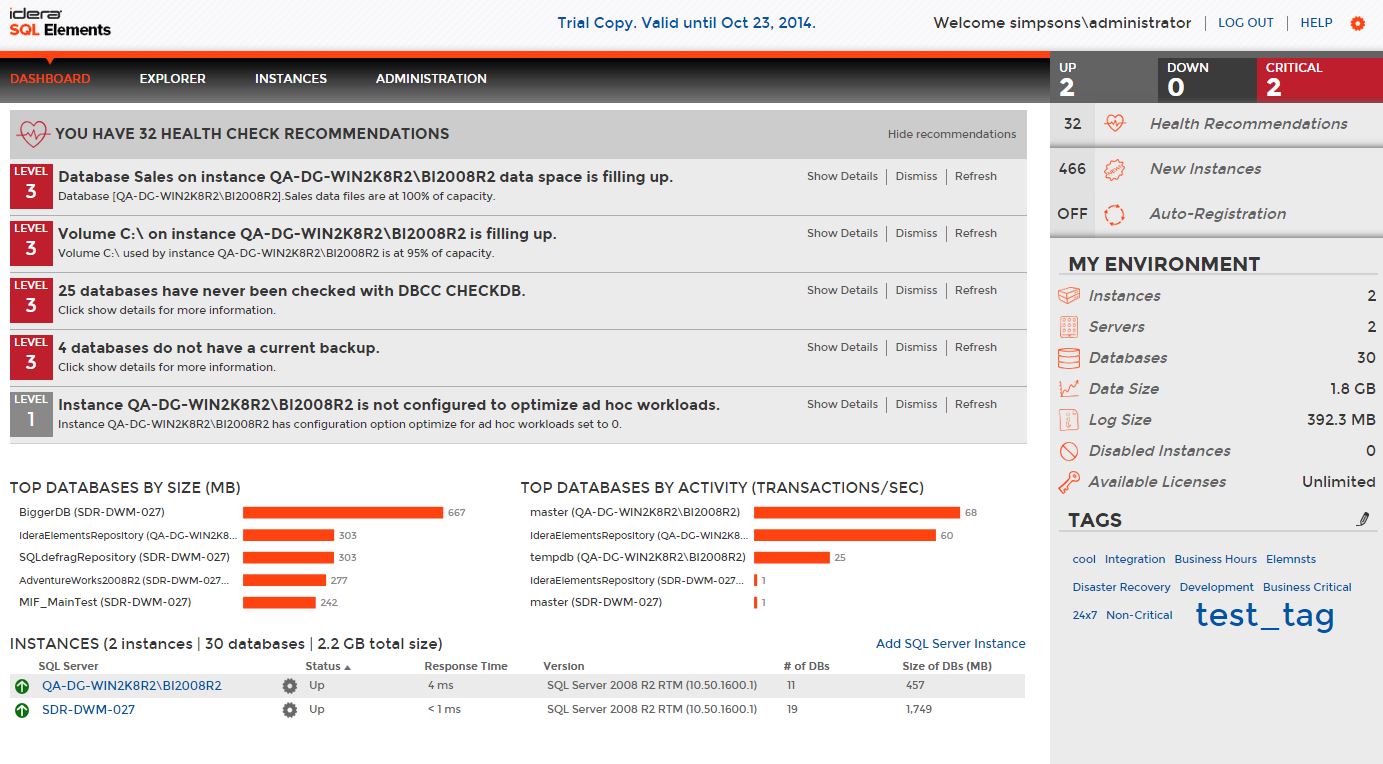 Questions or comments? Please let us know in the SQL Elements Forum.