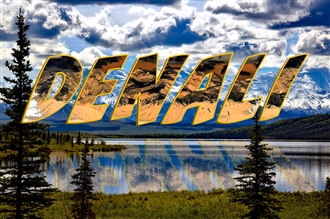 Update Subscription offers many benefits to our Delphi, C++Builder and RAD Studio customers. Besides key benefits such as access to updates, upgrades and technical support, we also invite our Update Subscription customers to participate in our beta program.  Beta testers get early access to test drive new features, provide input throughout the beta cycle, and help shape the next product release.  
Being able to participate in the beta by staying current on subscription has been very popular with our customers. It is also very topical since we plan to kick off an NDA beta for the 10.4 release, codenamed Denali, later in March.
Here's what's planned for 10.4:
Delphi
Language Server Protocol for Delphi

Language Enhancements: Managed Records 

Unified memory management across all platforms 
C++
Expanded C++ libraries support

Toolchain performance and quality improvements

Unified memory management across all platforms
User Experience
VCL High DPI Styles Support 

VCL Per Control Styling

New VCL Components

GetIt Package Manager Enhancements  

Unified Installer for Online & Offline installations
Platform Enhancements
Metal 2 GPU driver support (macOS/iOS)

Updated VCL styles for HighDPI

Apple API Updates

Windows API Updates 

Additional RAD Server Tooling Enhancements

Android Push Notifications and Google Play Services re-architecture

LiveBindings Performance Enhancements

Enhanced FMXLinux integration for Enterprise and Architect edition 
Additional Quality Focus Areas
Plus some other exciting items that are currently NDA-ed and we plan will appear in a future beta.
10.4 Denali Beta Kickoff Timeline: 
Update Subscription customers should receive an email within the next month on how to join the beta program. Participating in the Denali beta requires testers to sign our NDA before getting access to the beta build, beta serial, beta documentation etc. 
Not on subscription but interested in joining the beta? Contact your Embarcadero sales representative or reseller partner to upgrade to 10.3.3 and get access to 10.4 when it's released, along with an opportunity to participate in the 10.4 beta.
About RAD Studio 10.3.3:
At the end of November 2019,  we released Delphi, C++Builder and RAD Studio 10.3.3. With the 10.3.3 release, developers can target the Google Play Store with 64-bit versions of their FireMonkey Delphi apps, simplify their multi-tier application development and deployment of RAD Server through a pre-built Docker image and build C++ and Delphi applications for iOS 13 and Delphi apps for macOS Catalina. Developers can also access over 70+ data sources with an included Enterprise Connector subscription license for Enterprise and Architect edition users. 
Note: These plans and roadmap represent our intentions as of this date, but our development plans and priorities are subject to change. Accordingly, we can't offer any commitments or other forms of assurance that we'll ultimately release any or all of the described products on the schedule or in the order described, or at all. These general indications of development schedules or "product roadmaps" should not be interpreted or construed as any form of a commitment, and our customers' rights to upgrades, updates, enhancements and other maintenance releases will be set forth only in the applicable software license agreement.